Camp McClellan Horse Trails Campground provides 50 campsites with 30 AMP electric service and water and we have 15 primitive campsites. These sites have rock-based surfaces, with a mixture of pull-through and back-in options.
Bring your horse  (boots or shoes recommended) and come enjoy over 900 acres of pristine forest with more than 30 miles of dry trails and roads that roam through the foothills of the Appalachian Mountains at Camp McClellan Horse Trails in Anniston, Alabama. Breathtaking views can be enjoyed all year round! The area is rich in flora and fauna, and there are numerous species of birds and wildlife. Additionally, the campground features pine and hardwood forests, a diversity of plant life, and a few creeks.
The campground has a 31 stall barn with 10 x 10 stalls that guests can reserve and utilize or they can bring their own Highline for horse accommodations at their campsite. Water is available at the barn and most campsites.
Best of America by Horseback has visited our trails. Check out the video on their website
Check out the article from Absolutely Alabama TV Channel 6 with Fred Hunter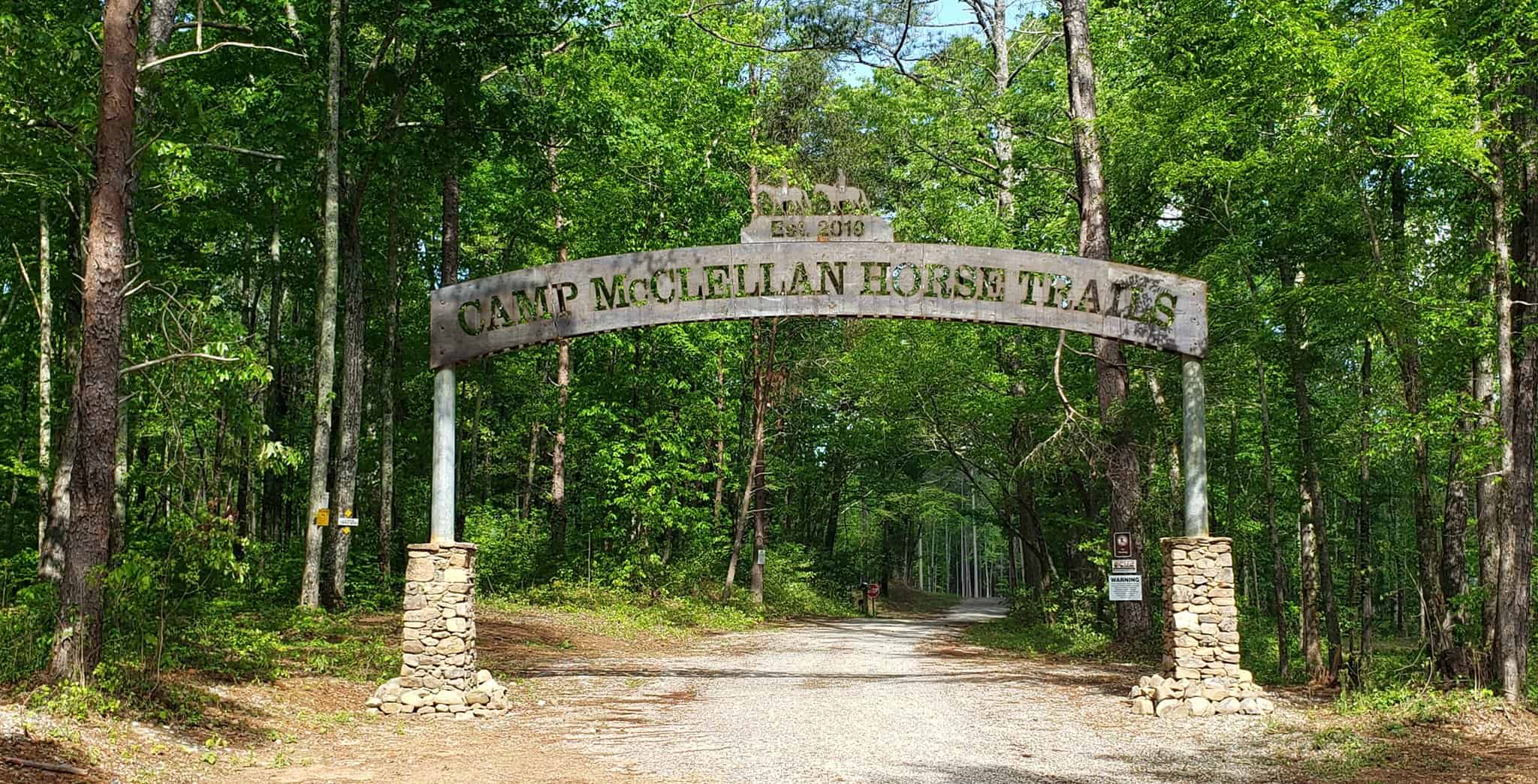 Located on the former Camp (Fort) McClellan Army Base training grounds, we have a large covered pavilion featuring a rock fireplace. The property also includes a 31-stall barn for horse lodging, a 75 x 150 enclosed arena, a day parking area, and a building featuring a large mural of Camp McClellan, along with a flagpole, a fishing pond and golf course a short drive away.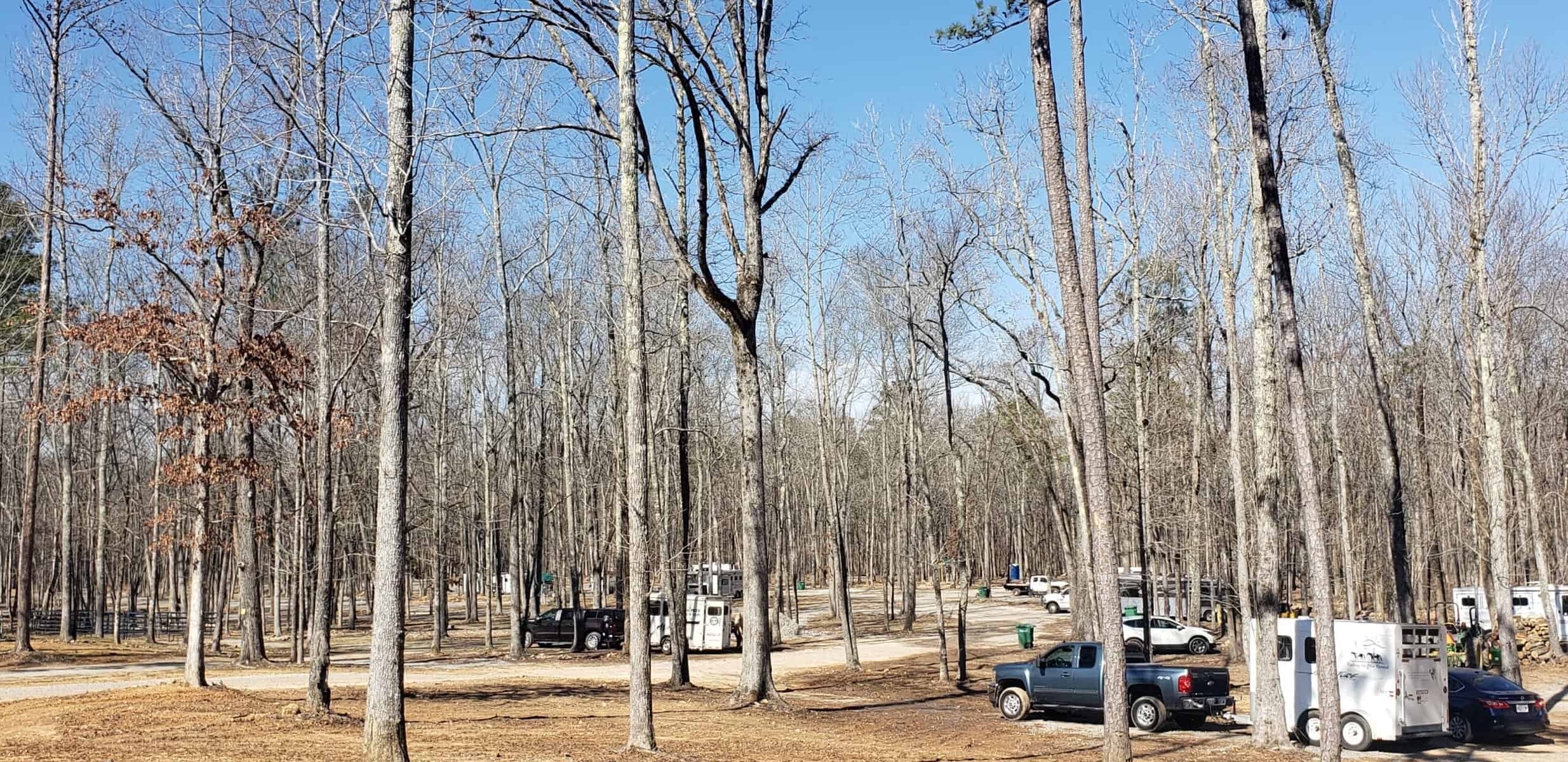 Dump station and Bathhouse coming in 2024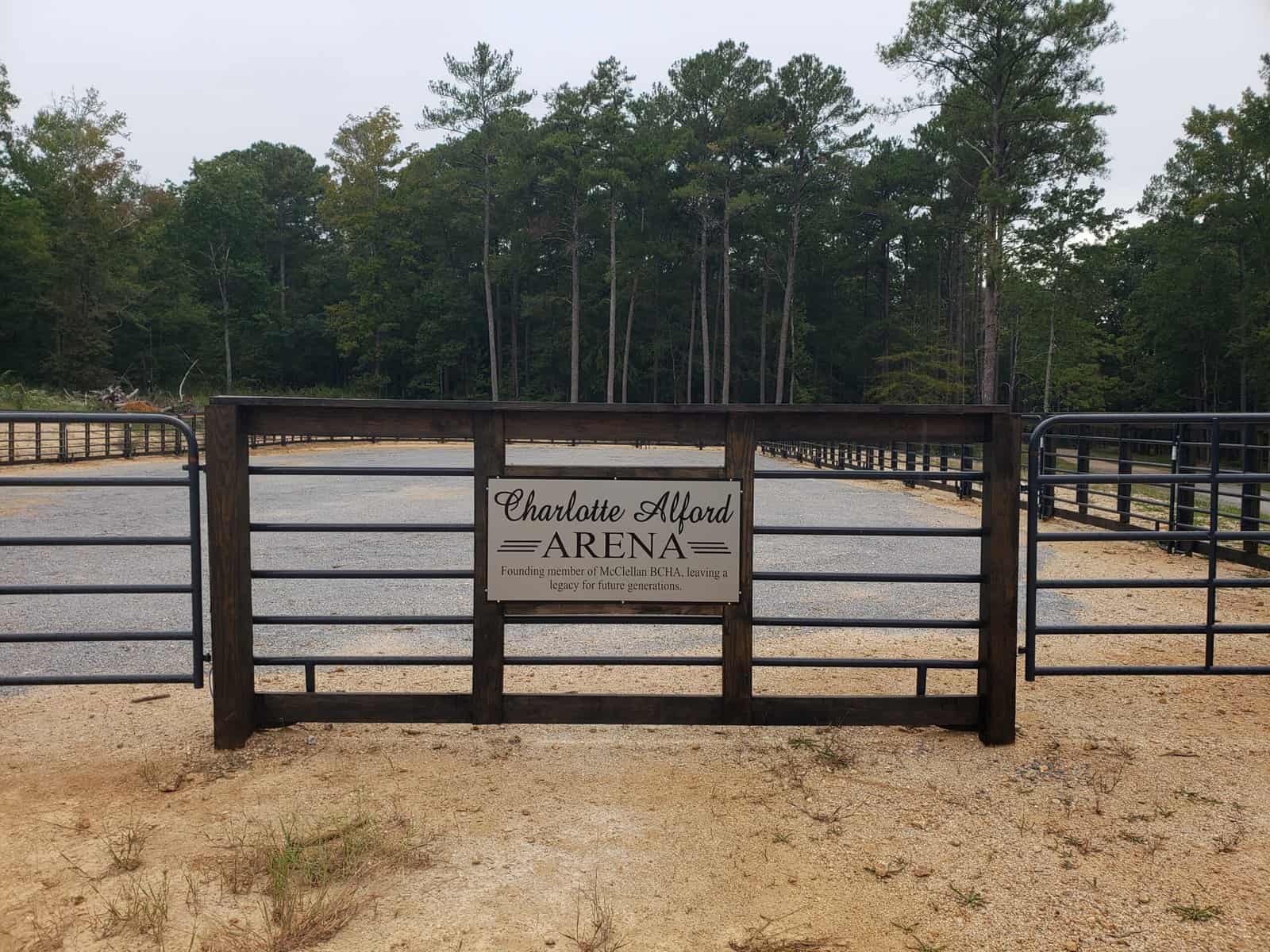 Download a map of the Campground below to see our amenities and their locations. To the right is a map of the area if you need driving directions to the Campground.